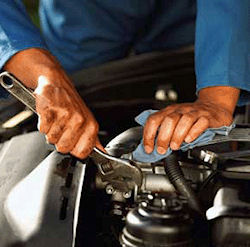 The car fleet maintenance is the main item in the expenses for its management and is an important part of the budget of each company.
The responsibility that you bear towards your employees, as well as the observance of the legal framework regarding the requirements for technical order of the cars and the equipment from the supported fleet, reflect directly on your expenses.
"Fleet Manager" - LTD offers an effective program for fleet maintenance, which will reduce your expenses and the time your automobiles spend out of operation. This is a program that at the same time guarantees the high standard of operational safety and your corporate image.
We are fully aware of the price of trust on the part of our clients and for this reason we guarantee fairness and honest relations, while putting your interests first, observing the requirements for confidentiality of information.
For you, our present and future clients, we offer preferential discounts off the prices of the services we offer, regardless of the size of the fleet.
The package of the services offered for our clients may include:
Control of the technical order and operation of the supported fleet in accordance with the company rules and procedures
Professional cooperation in drafting the company rules and procedures for safe and efficient operation of the fleet
Organization, control, and management of all costs regarding: repair works, maintenance, spare parts and safety, related to the usage of the fleet
Planning of annual and periodical technical examinations
Archive of documentation with current information on the automobiles and the equipment of the supported fleet
Renewal of expiring insurances, correspondence with insurers regarding insurance events and keeping an archive of the documentation which accompanies the process
Support before the insurance companies upon filing of an insurance event concerning a car of the company
Cooperation with the employees upon road accidents
Preparation of monthly expenditure reports
Creation of documents with specialized software, if the company uses one
Mediation in the process of providing fuel and lubricant products and provision of debit cards for that purpose
Supporting a constant concordance between the legal framework of the transport sector on the one side, and the right usage and management of road vehicles/motor vehicles, on the other