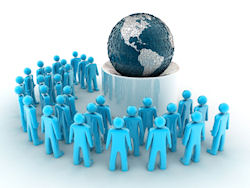 Mission Statement
"Fleet Manager" - Ltd. prepares, develops and offers its clients a finished product in the area of automobile management. A product, taking into consideration the active normative base in the sector on the one hand and on the other – the specifics of the business of the concrete company or organization.
"Fleet Manager" - Ltd. offers its partners fairness, honest relations, clear rules and timely professional assistance during your everyday contacts with the diverse and hard subject of the automobile transport.
Objectives
With the experience, accumulated throughout the years, of the professionals in the area of the automobile transport, taking into account the requirements stemming from the dynamics of the contemporary automobile management, "Fleet Manager" Ltd. aims to secure all needs of its clients, ensuing from their everyday operation of: automobile, agrarian, construction, specialized or other kind of equipment, in order to guarantee a secure fleet with high efficiency quotient.
Departing from the understanding that every organization has its own specifics, determining its identity, "Fleet Manager" Ltd. does not offer a "standard package" of services. "Fleet Manager" Ltd. offers a full package of services in the area of automobile management, but it is the CLIENT who determines the specific package, taking advantage of the professional assistance of our experts.
Partners in our activity of securing our responsibilities toward you are leasing and insurance companies, garage complexes, leading suppliers in the automobiles and spare parts industry. By trusting the management of your fleet into our hands you save time, nerves and money – good investments, which you can now use for your main activity.